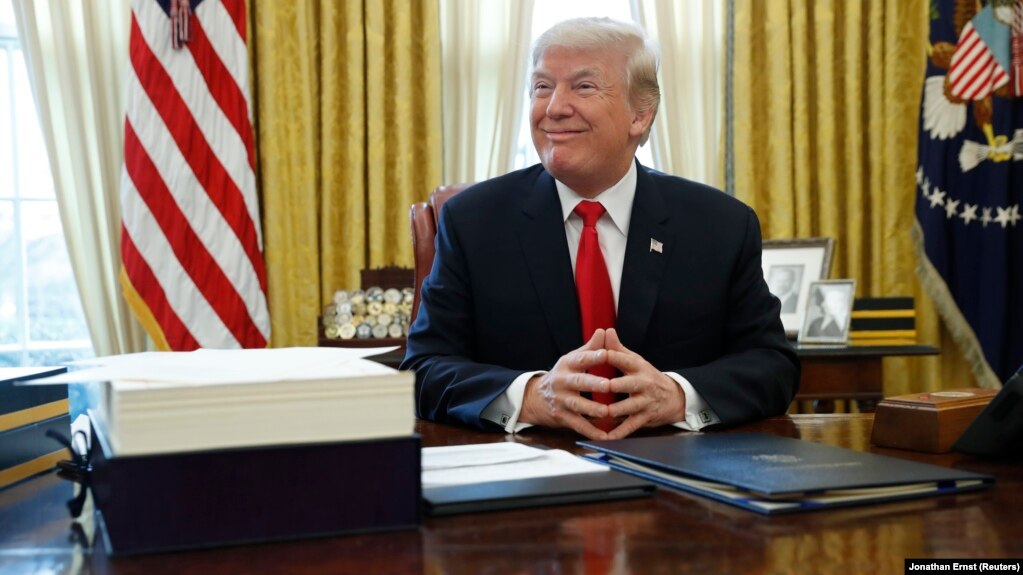 Президент США Дональд Трамп в твиттере поздравил с новым годом своих друзей и сторонников, а также врагов и "лживые средства массовой информации".


As our Country rapidly grows stronger and smarter, I want to wish all of my friends, supporters, enemies, haters, and even the very dishonest Fake News Media, a Happy and Healthy New Year. 2018 will be a great year for America!

— Donald J. Trump (@realDonaldTrump) December 31, 2017



"Мы делаем Америку снова великой и намного быстрее, чем кто-либо представляет себе возможным", - добавил Трамп.


HAPPY NEW YEAR! We are MAKING AMERICA GREAT AGAIN, and much faster than anyone thought possible!

— Donald J. Trump (@realDonaldTrump) December 31, 2017